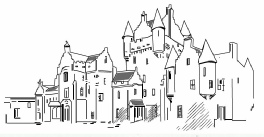 Visiting the Castle and Grounds
Ayton Castle will be open to the public for guided tours on certain days in the year. The tea room will also be open.
2019 Open Days
We will post details of Open Days here.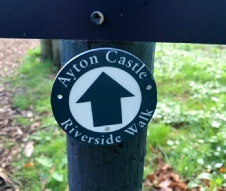 We welcome visitors to the grounds of Ayton Castle. Please access the grounds through South Lodge.
Round signs with blue arrows indicate the route of the Riverside Walk and a map can be downloaded here.
Please note that the area in front of the castle is not accessible.
Ayton Castle, Ayton, Berwickshire TD14 5RD
Follow us on:


Ayton Castle is a member of Historic Houses.